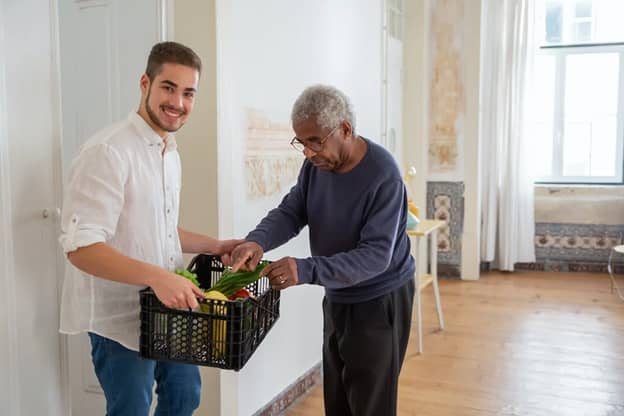 For many of us, growing older means more freedom. And while we all value our independence, there may come a time when we can no longer be our sole caretakers. But is assisted living the answer? Today, Buddy Services shares a post that may help you decide on your future living arrangements.
When Is Assisted Living The Right Choice?
There are many reasons that you might consider assisted living. Key of these is your health. Assisted living may be a good fit if you just need a helping hand with things like transportation and housekeeping. If you are at risk of serious mobility issues, Alzheimer's, or other issues that might cause you to need 24/7 care, look for an independent living community that will allow you to segue into skilled nursing care, if needed.
Before you make any type of a decision, look at assisted living centers in your area. There are probably many options to choose from, and plenty of resources for helping you determine the cost, quality, and potential quality of living. Make a point to tour multiple facilities before you sign an agreement.
A few reasons to consider assisted living now include feelings of social isolation, the need for compassionate care, and a desire for independence without the need to cook and clean for yourself.
And if you're a business owner, you might be concerned about how to sell this business you've probably built from the ground up, and experiencing some anxiety about what will happen to it. On the other hand, you might also be looking forward to retiring – especially if you can leave your business in good hands, and in so doing, generate enough from the sale to more than cover your living expenses.
Affordability
Senior care facilities are typically not covered by insurance. For this reason, most individuals can expect to spend anywhere from a low base rate of $800 per month up to $7700 per month or more, according to Brookdale Senior Living. Because the cost is so high, it's also not uncommon to have to sell a home to afford assisted-living care. If you choose to go this route, spend some time looking at your local real estate market to see how much you can expect to pull in equity from your existing home.
What To Look For
When it's time to begin vetting independent living campuses, start by identifying your top three needs. For most, this is location, cost, and services. U.S. News & World Report also lists the culture and, of special importance since the dawn of the pandemic, infection control protocols. You may also look for a facility with access to transportation on demand, that has an on-site barbershop, or, if you are still interested in nightlife, an in-house bar.
Importantly, you'll also need to ask about visitation policies. If your children and grandchildren live close by, you'll want to know that they can visit often and with few restrictions. If your facility must restrict indoor visitors for any reason, confirm that there are plenty of outdoor spaces where you can picnic or simply enjoy an afternoon stroll.
Watch For Red Flags
For-profit assisted living centers will do anything to get new people through the doors. Unfortunately, you can't always rely on clever marketing. No matter how good it looks "on paper," don't overlook red flags, such as residents that show signs of poor hygiene or that appear to be malnourished. Ultimately, the decision to move into assisted living is a deeply personal choice that must be made by all individuals facing the situation. There is no right answer or wrong answer for anyone. Thankfully, there are plenty of tools that can help you read reviews before you tour your preferred facilities.
Buddy Services is a safety net for seniors and people with medical conditions or anyone in need of companionship. Questions? We'd love to hear from you!
Written by: Hazel Bridges
Image via Pexels